Gli sviluppatori Apple stanno già progettando delle esperienze sperimentali di AR per iOS 11 e alcune di queste sembrano fantastiche.
La prossima versione di iOS, il software sui vostri iPhone e iPad, è pieno zeppo di nuove bellissime funzioni, ma nessuna di queste è tanto bella quanto l'AR.
 🔥🔥🔥

Se avete mai giocato a Pokémon Go, l'ideavi sarà familiare.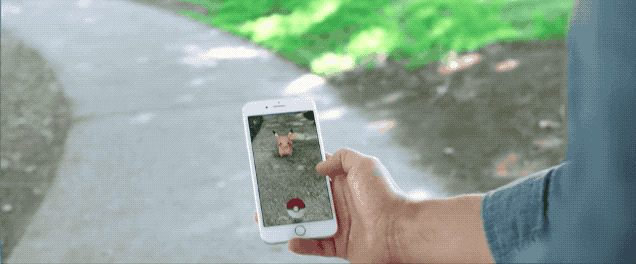 Al WWDC, la conferenza annuale di Apple per gli sviluppatori di app che si è tenuta lo scorso mese, la società ha mostrato quanto sia sofisticata la tecnologia AR. Ecco la demo trasmessa sul palco.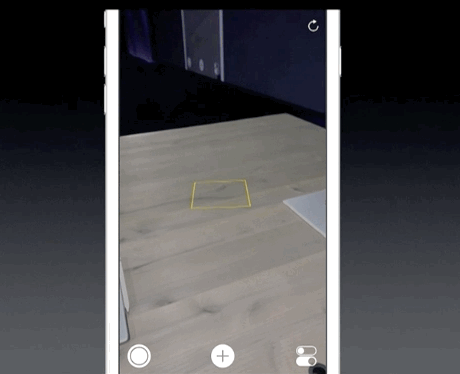 Sarà possibile scaricare le app AR dall'App Store questo autunno, ma gli sviluppatori delle app stanno già sperimentando con la progettazione di esperienze AR usando la versione beta di iOS 11 – e alcune di queste sono fantastiche.
Ecco un robot che balla nel salotto di qualcuno. 🤖
😮 Make no mistake. Children's bedtime stories will forever change in 2017 https://t.co/zOldgilYIs 🏆 cheers to the prolific @tomasgarcia! 🇦🇷 pic.twitter.com/6redlABLK6

— Made With ARKit (@madewithARKit) June 28, 2017
E un razzo che atterra nel giardino di qualcuno. 🚀
🚀 Watch a Space X Falcon 9 landing in your backyard → just look through your iPhone 😮 using #ARkit by @tomasgarcia https://t.co/5qYViBW1KT pic.twitter.com/zwHL5eCQPb

— Made With ARKit (@madewithARKit) June 26, 2017
Qualcuno ha tracciato il proprio giro in bici sul tavolo del salotto di casa.  🚲
My bike ride in AR. (Unity + ARKit + Mapbox + Strava) pic.twitter.com/g2uVwVlM3h

— Adam Debreczeni (@heyadam) June 7, 2017
Un altro sviluppatore ha pensato ad un bellissimo nuovo modo di misurare le cose se non si il metro a portata di mano.
 📏
🔥 BOOM 🔥 And just like that we have #ARKit measurement app number 2 https://t.co/cjfQMpHmx0 → by @laanlabs 🍒 pic.twitter.com/U8QKFjiMXs

— Made With ARKit (@madewithARKit) June 25, 2017
Inevitabile, non è vero? 😁
Fidget spinner in ARKit pic.twitter.com/zCbvr8HOmX

— Shane Vitarana (@shanev) June 9, 2017
Ecco un aereo che fluttua nello spazio nel bel mezzo di una stanza.
Guardate un po' questa persona che fa esplodere alieni in 8-bit da
 Space Invaders in un ufficio come se fosse il cattivo del gioco
. 👽
📡 Here's a Space Invaders shooter game made with #ARKit & #madewithunity. Well done 🤟 @dan1one 🤟 https://t.co/vN4JCSAa2o pic.twitter.com/bZ98COxosm

— Made With ARKit (@madewithARKit) June 24, 2017
Guardate queste navi da guerra che si scontrano in un oceano che è in realtà… solo un pavimento. 🚢
👉 @ImmersionVR going nuts with office floor AoE 🌊https://t.co/bQ9aTSvcBH #ARKit #augmentedreality 🔥 pic.twitter.com/cESbrCzcww

— Made With ARKit (@madewithARKit) June 18, 2017
E persino questa luna che atterra in una CUCINA! 🌚
🌜 Kitchen Moon Landing by @tomasgarcia (📡 Listen with sound 😋) https://t.co/vUtvi2INam 📲 #ARKit pic.twitter.com/MH6CgCtX7p

— Made With ARKit (@madewithARKit) June 20, 2017
Ecco qualcuno che praticamente ora vive all'interno di Minecraft. 🔨
😱 You can pretty much forget about getting anything done after this hits 🙈 Minecraft for iPhone w/ ARkit & Unity https://t.co/IquRtHfCFs 💥 pic.twitter.com/GfWCgv794W

— Made With ARKit (@madewithARKit) June 26, 2017
Trattenete il fiato mentre guardate questo zombie che cammina in questo buio corridoio.
 💀
Tracking got a little messed up by the dark but wow! Apples #arkit is nuts. pic.twitter.com/i9SQIAtqK5

— Hammad Bashir (@HammadTime) June 8, 2017
E se la Widowmaker, l'assassino di Overwatch, si presenta nella vostra camera da letto così, provate a non urlare troppo forte. 🔫
Recorded straight from my phone last night. (Apple's New ARKit + Unity + Overwatch) Have never seen tracking like this. pic.twitter.com/bCo6KB2XpR

— CodyB (@CodyBrown) June 7, 2017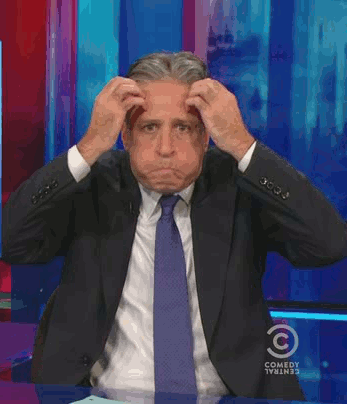 Già, anche noi.